Race-1
Can I use a Lift Plate?
Questions or Problems contact us at: Ph.: 330-540-7223 or email brad@race-1.com
(all information below is a recommendation from Race-1 not necessarily from GM)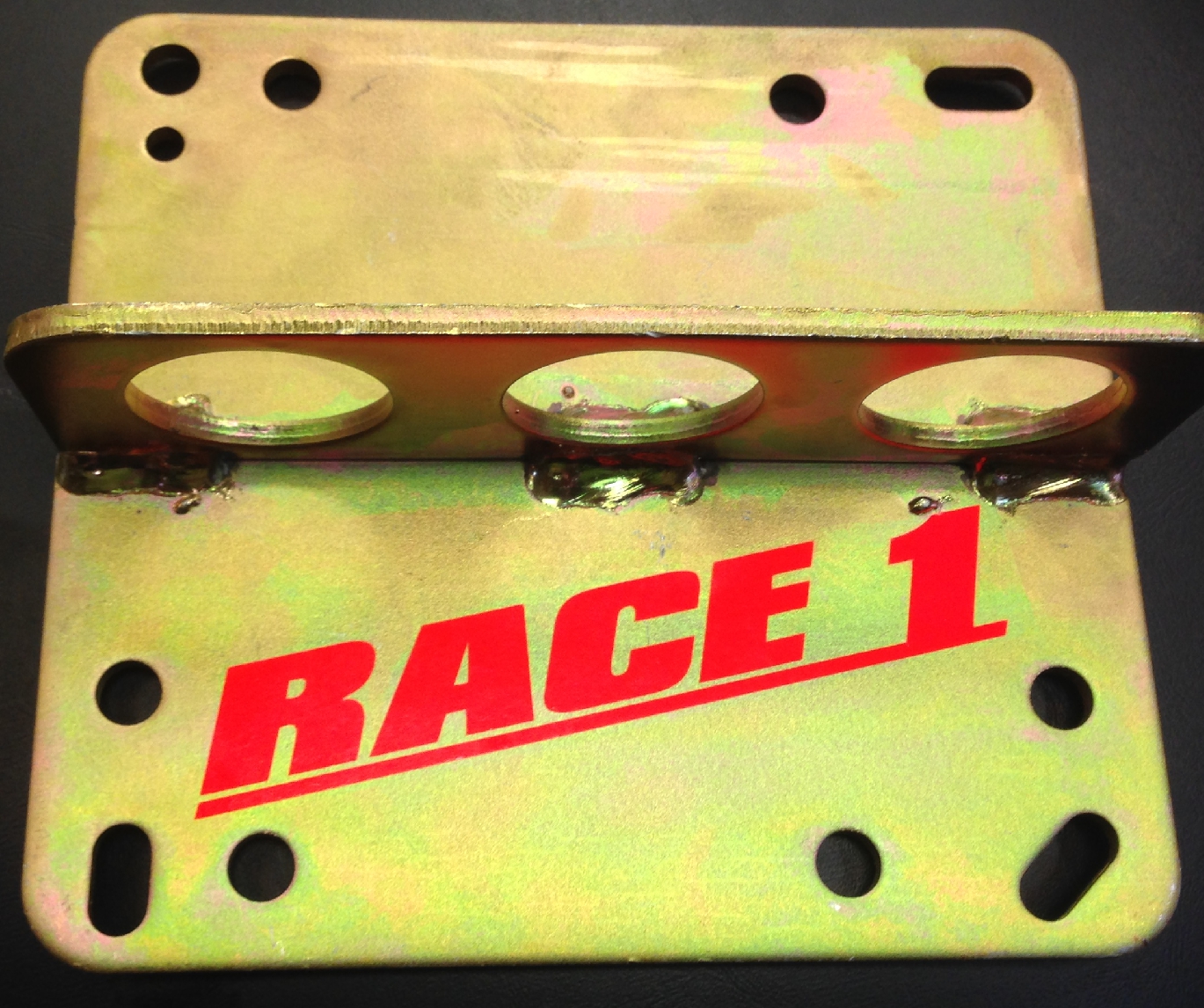 GM 602 and 604 crate engines have an intake design that eliminated the center bolts from the intake manifold to the head. —Because of this…
Some engine builders highly discourage the use of carburetor flange mounted lift plates due to the possibility of manifold warpage with no center bolts.
Race-1 does not discourage the use, but we discourage the abuse.
Avoid unnecessary load by only lifting the engine — (no headers or trans) — (NO shipping crates)
Avoid unnecessary hang time — (minutes are fine) — (hours are not)
Avoid lifting a hot engine
Our Rule:
Use Them—Don't Abuse Them
We have been using lift plates on these engines every day for 10 years and following this simple rule, we have not ever seen a single failure related to lift plates.