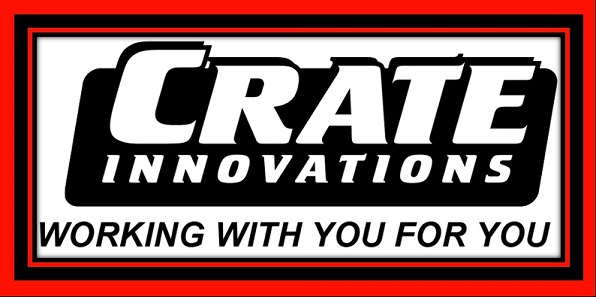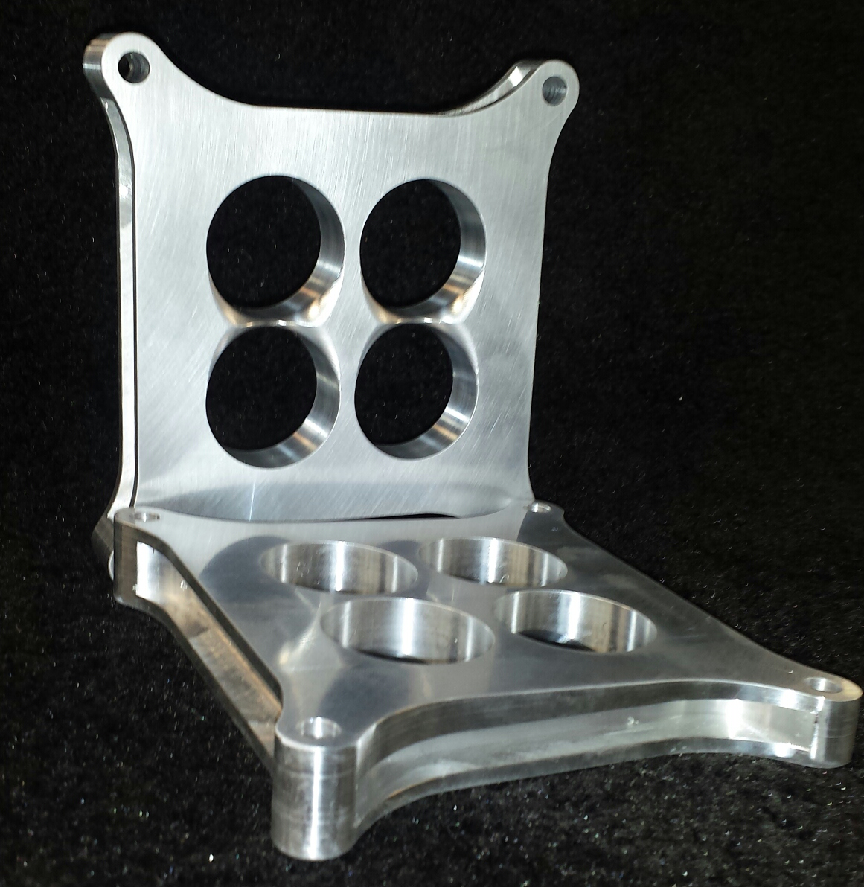 This NEW Accelerator-1 PLUS is NOT just an exclusive 'crate engine' spacer!
✔ If you race circle track,
✔ If you have a single plane intake manifold,
✔ If you use a 750 Holley-style carburetor or smaller—
✔ This spacer is a MUST TRY!
After such positive responses from our customers, we are confident you not only need, but will LOVE our Accelerator-1 PLUS—so confident that we are even willing to let you use it for TWO WEEKS before paying for it! (Restrictions apply. See below.)
The NEW Accelerator-1 PLUS!
✔ much better restart capability,
✔ increased straightaway HP,
✔ maintains the mid-corner drivability, and
✔ easier to install!



The folks at Crate Innovations have been working to better their own product!

Several years ago, Crate Innovations developed a one-of-a-kind angled carburetor spacer for the GM crate engine.

The original 'Accelerator-1' is now being replaced with a new and updated design. After extensive examination, careful study and testing, our team of innovators discovered what works best with the original design and made modifications to those areas where the original product was lacking.

The DYNO numbers were pleasing from the first cut of the spacer, but we know that DYNO results are not always the best test for this type of product; so, we took the product to the track. We used several different test sessions, multiple drivers on various tracks across the United States. Favorable track testing aligned with our DYNO results!

Therefore, we are proud to announce our new and updated version—the Accelerator-1 PLUS!

And get this! Owners of the original Accelerator-1 spacer will receive a 30% discount with the trade-in of the old part and a receipt from the original purchase. (If original receipt is not included with the old part the discount will be 20%.)

Call for your Accelerator-1 PLUS today!

** Not legal in all sanctions. Check local rules. **

Thirty-day Moneyback Guarantee! Crate Innovations is so confident that you will love the Accelerator-1 PLUS that we offer a thirty-day money back guarantee! If you're not satisfied with the Accelerator-1 PLUS simply return the undamaged spacer with your original receipt for a full refund!




INSTALL NOTES:

• only qualified mechanics should install this product
• to be used with billet base plates only
• no larger than 750 carb (1.687" butterfly maximum)


TWO-WEEK TRIAL RESTRICTIONS:

• Spacer must be purchased via telephone order (not available using our online store).
• Your credit card will be charged $1.00 at time of ordering for verification.


• If you are not completely satisfied? Just return the spacer within fourteen days to Race-1 AND email us your tracking number. Upon our receipt of your tracking number we will not bill your credit card. Otherwise, the cost of your Accelerator-1 PLUS ($129) plus applicable tax and $15/shipping will be charged to your credit card fourteen days from your receipt of your spacer.