Race-1
Tech Tip About Sealing Breathers
Questions or Problems contact us at: Ph.: 330-540-7223 or email brad@race-1.com
(all information below is a recommendation from Race-1 not necessarily from GM)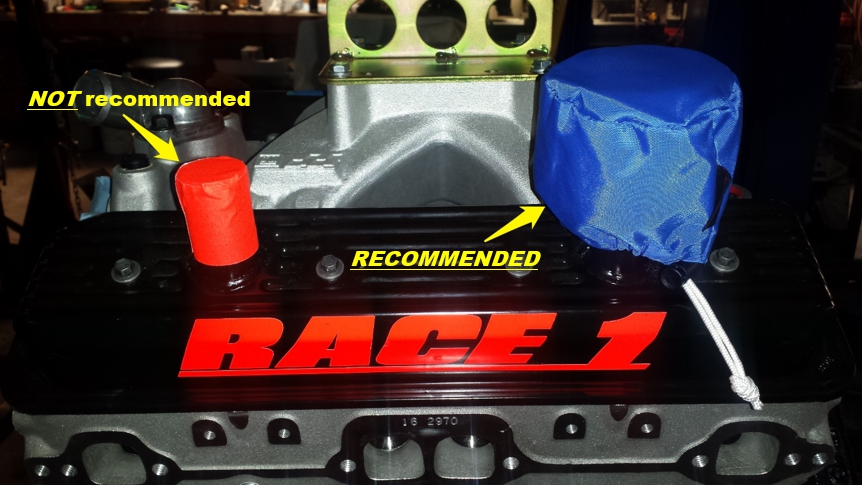 Starting a 604 crate engine with the breather tubes taped off can cause immediate failure to the plastic timing cover.
We recommend using a scrub bag to prevent water contamination during washing.
Scrub bags should be removed after washing and before starting the engine; however, if forgotten the engine will still breathe.
Through the years, we have had numerous engines come to us for cover replacement, and this can easily be avoided.
NO engine should ever be started with the breather system sealed as it can cause immediate damage to the seals and gaskets within the engine.