Race-1
What you should know about the GM 604 Retrofit Bee-Hive Spring Kit
Questions or Problems contact us at: Ph.: 330-540-7223 or email brad@race-1.com
(all information below is a recommendation from Race-1 not necessarily from GM)
The "new" GM upgrade keeper and retainer package may have some clearance issues when used with the old style rocker arm. The old style rocker arm was used on engines built prior to 2010 however could possibly be on any 604 due to replacement of worn or broken parts.
Because of a shorter "tip height" on the intake valve it is always recommended to use the "new style" rocker arm on the intake valves.
The "old style" rocker can be identified by its thrust washers beside the roller. New style rockers have a one-piece roller that incorporates the alignment of the rocker without thrust washers. In all cases it is recommended to check for clearance between the rocker and retainer at full lift during installation.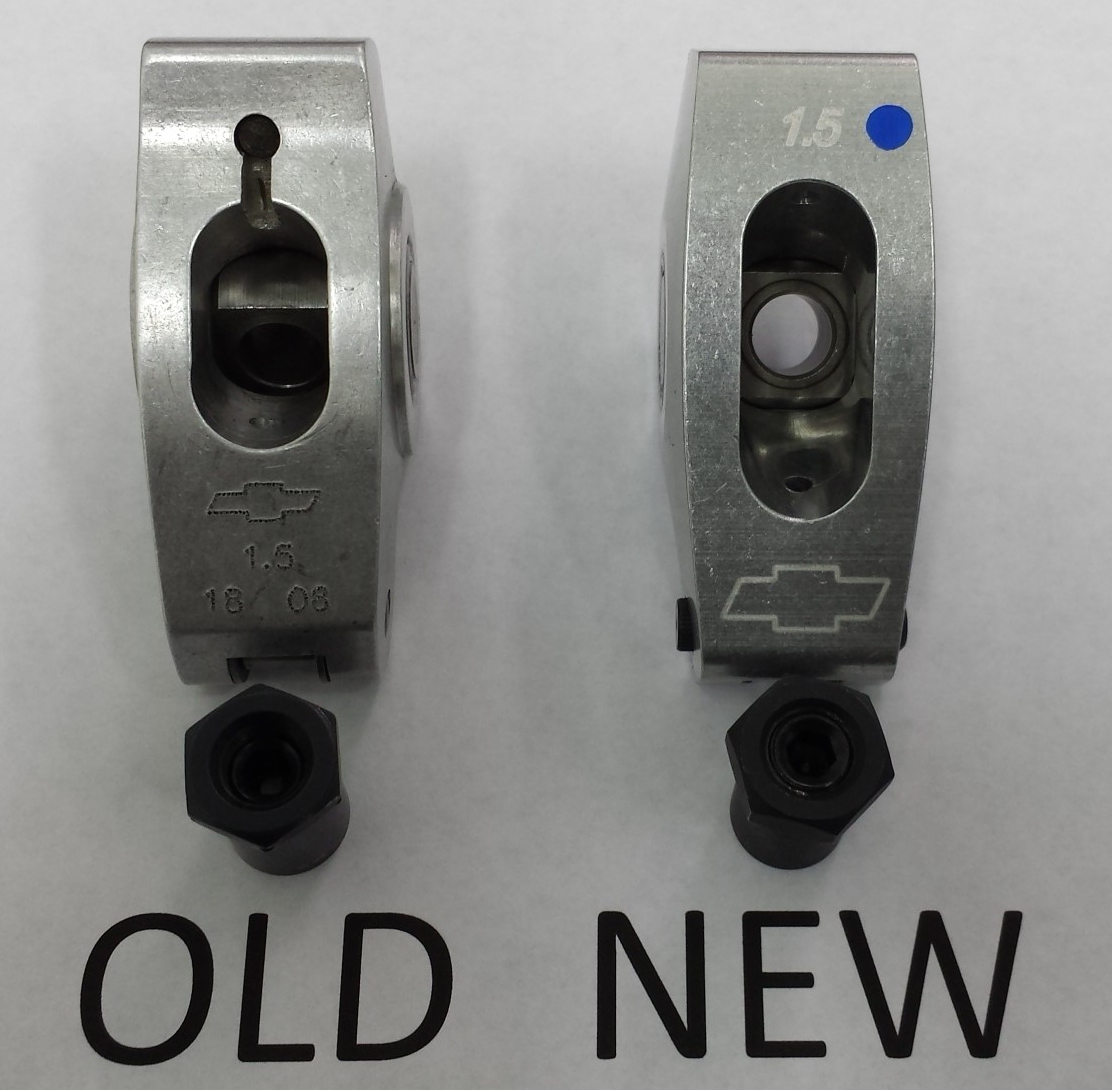 In addition to rocker arm interference the actual installation of the retrofit kit must be addressed.
You must replace all components.
Commonly deleted is the locating shim because the valve seal must be removed to replace it.
The old style shim does NOT fit the bee hive spring and will fail immediately.
When installing the retrofit kit ANY burrs on the keeper grooves of the valve must be removed.
This is most commonly on the intake valve, but the exhaust valve should also be checked.
Removal of the burrs is best done with a rigid file and not emery type paper. Extreme caution must be taken to only remove the burr and not round the groove or remove additional material.
Be diligent in keeping the debris from entering the valve guide area or the cylinder head.