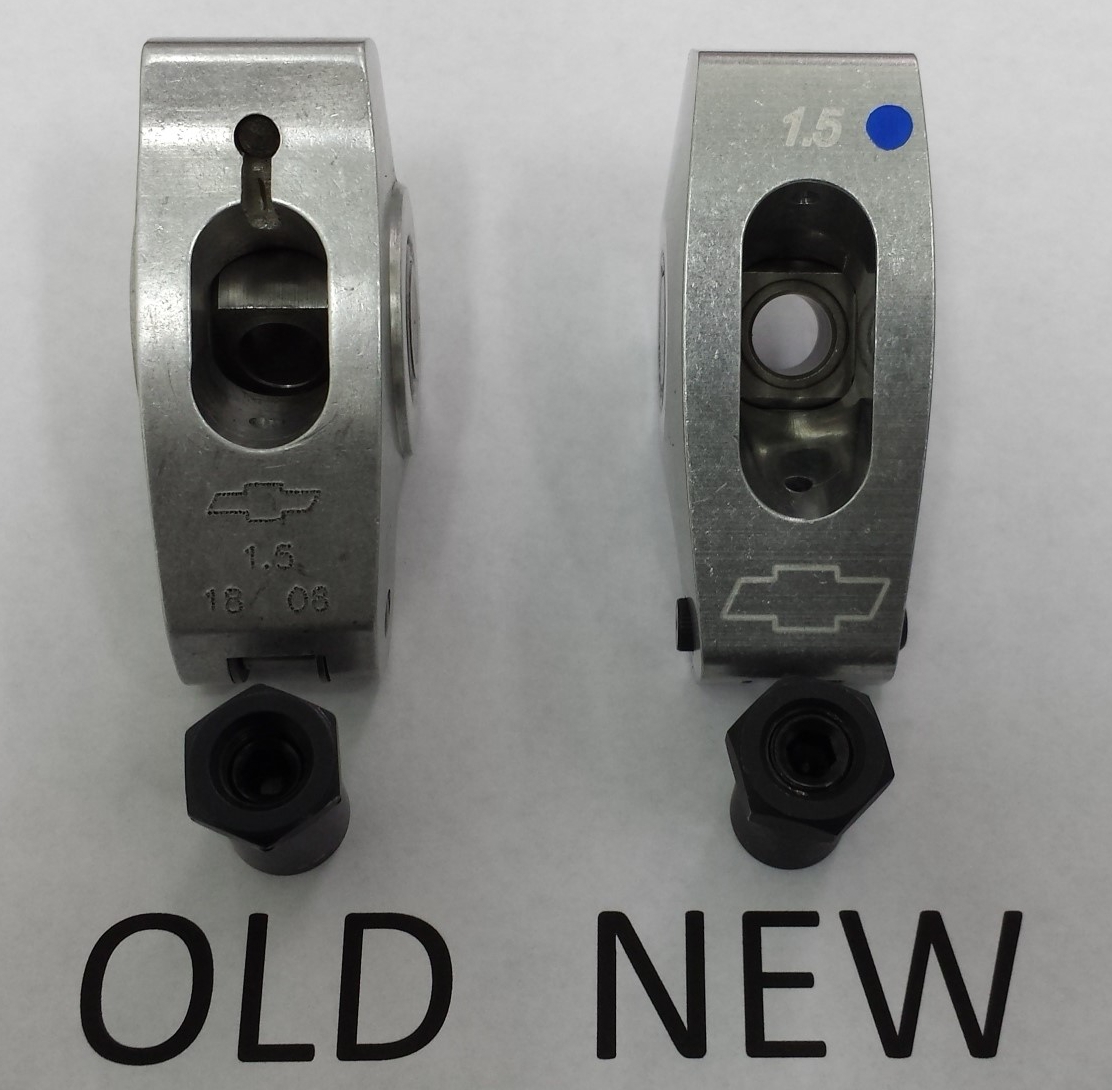 604 Rocker Arms
604 engines have two styles of rocker arms which we refer to as 'old' and 'new.'
There is no noticeable or intended performance advantage between the two, as they are both 1.5 ratio and have a balanced weight.
The old style rocker will in most cases have an interference with the retainer of the intake valve when used with the beehive valve spring system. They work fine on the exhaust of all 604 engines.
It is perfectly acceptable to mix new and old style rockers.
If you are changing to the beehive spring system and have old style rockers, you can simply pick your best eight and use them on the exhaust and purchase eight new style rockers for the intake valves.
We at Race-1 offer ½ sets of rockers.
Note: old style posi-locks will NOT work with new style rockers.